:: November 7, 2012 ::
Welcome to 12 Weeks Baby!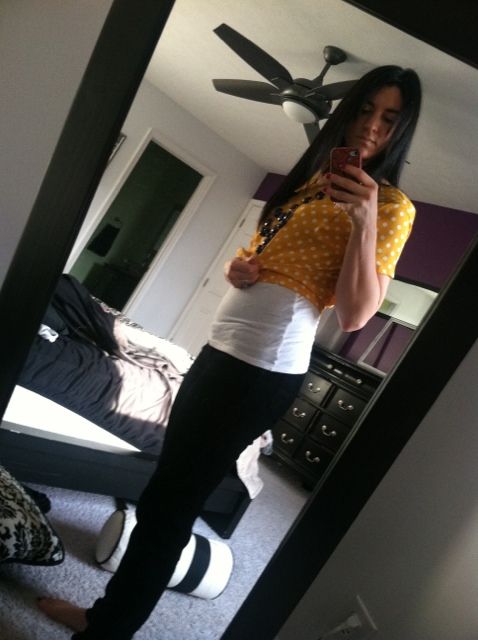 This week I worked on our photo-shoot banner. Here it is:
This week has been a roller coaster of emotions and sickness.
I'm thankful for the medicine I get to take, but it makes me extremely sleepy,
so I try to hold off as long as I can. This week I had to take it quite a bit.
Praying that I'm one of those women who sees the light after the first trimester.
I definitely have moments where I feel "normal",
but it would be wonderful to experience more of those moments. :)

:: November 7, 2012 ::

Today was a special day!
Kevin ran his first marathon!
:: 26.2 miles ::

When I was seeing him off I got overwhelmed by emotions.
I was so proud of him. This moment had finally come for him.
I was also emotional seeing ALL those people running. Such a neat experience.
Maybe it was baby emotions getting to me, either way it was moving.

I saw two or three people guiding a blind person while they ran.
Teams of people pushing handicap people in the race.
Some guys that were paraplegics in the race with their bikes pushing it with there hands.
AND all the other amazing people defying the odds and living their dream.
How cool is that!
I loved it.
My uncle Steve and Aunt Deb ran the half marathon, so it was good to get to hang out with them.

Here's some pics from the day: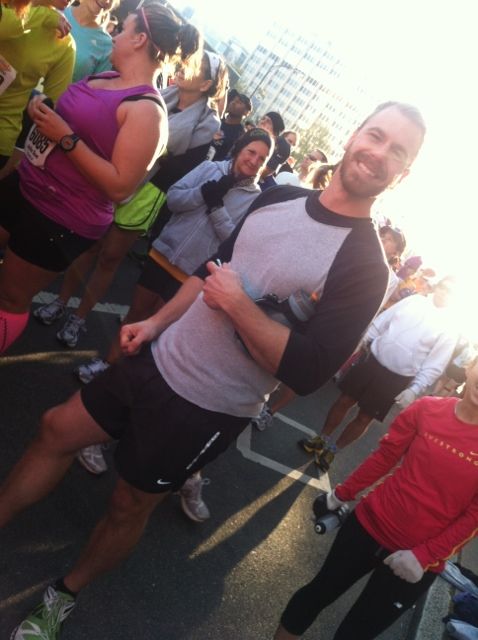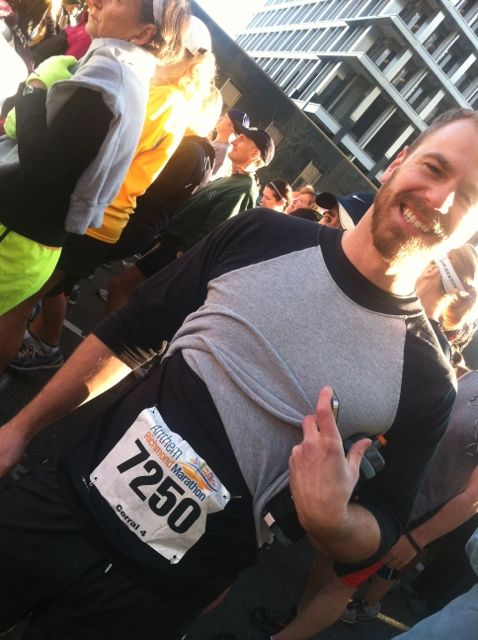 :: November 11, 2012 ::
Toady Dunks and I had our photo-shoot with Amanda Farrell.
She was super easy and fun to work with.
She posted a sneak peak of the pictures, so I thought I'd share.
I can't wait to get the rest of them from her.
We took some "baby" pictures, and I'll be using them to reveal baby to some of the world.
Here's what we have so far.
They turned out perfect.
Just as I pictured and more. :)