:: October 31, 2012 ::
Welcome to 11 Weeks!
Dear baby,
We are so happy you are doing well.
Praying everyday that it continues.
God has been showing me His long is deeper measures,
and I can't wait to share them with you someday.
:: November 2 ::
Today is my birthday!
The BIG 28!
My one wish is that you will remain healthy and growing.
Oh and I hope these next two weeks go by quick
because I'm getting anxious to tell family & friends about you.
Yesterday I was feeling pretty sick, today has been much better though.
I'm thinking God is sparing me, as an extra birthday blessing.
Thank you Lord. :)
I do have to say, as much as I dislike being sick,
I kind of like it, because it's a physical reminder that you are there.
To start the day off, I went to Starbucks with Kevin and got a breakfast sandwich.
Then arrived to work with Chick-fil-a, and Hardee's breakfast waiting for me.
I now had my fill of choices. ;) Loved it.
And this is my favorite gift.
This contraption supposedly will allow us to hear your heartbeat
starting around 20 something weeks! :)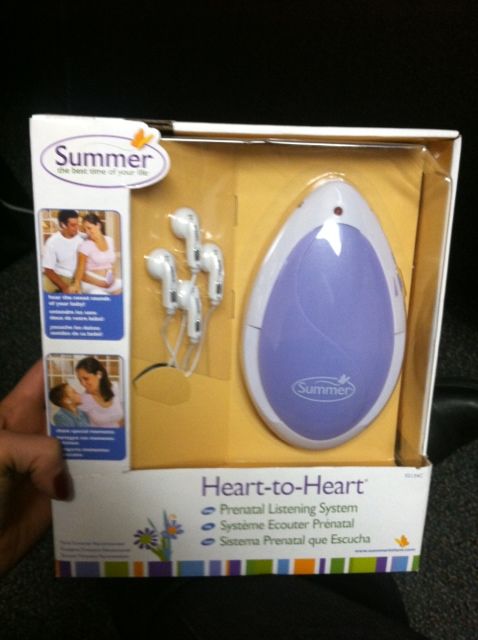 We went to Friday's for dinner. It was good, until after the meal. ;( That's OK, I still enjoyed quality time with Kevin. We then went and picked out paint and a new light fixture for the guest bathroom. We are working on redoing our guest bathroom right not. This is definitely a happy birthday present to me! When we got home, Kev had presents waiting for me. He even wrapped all the gifts and placed them in the bags. The bags were packed, and filled with love. :)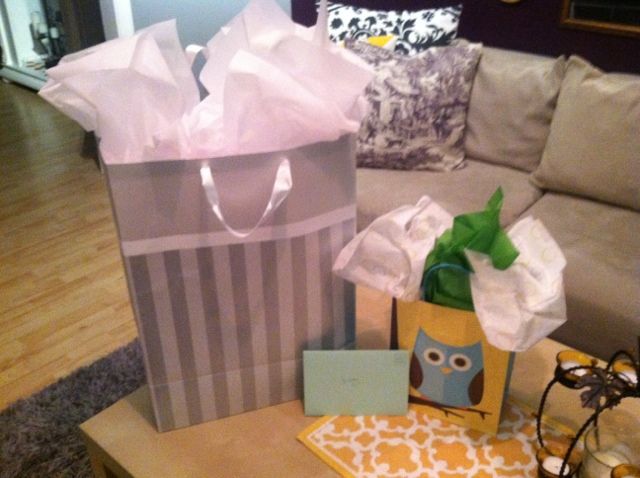 :: November 3 ::
Saturday I felt good earlier in the day. I took the dogs to get groomed, and did Kevin's birthday shopping. I also got to pick out the new decor for the guest bathroom. I'm excited to see it all come together. This will also be baby's bathroom! So that makes it even more exciting. :)
Here's a picture of poor Bailey all tired and loopy from the med's we have to give her and Leo in order for them to get groomed. But she looks pretty now! ;)
:: November 4 ::
Today was a special day! It was Kevin's 29th Birthday!
When he went on his run today, I set up his gifts, made him his favorite cookies (white chocolate macadamia), set the mood with some the Civil Wars playing in the background, and surprised him when he came home. :)
I Love him. I am so grateful that our baby will have a dad like him.
He is so excited to become a dad, it's pretty heart melting when I think about.
Here' his surprises all set up. We ended up enjoying the night by watching Captain America (his request). I actually liked the movie too!
:: November 6 ::
Today was an important day.
A day that will shape our future and babies future.
Today Kevin, myself, and baby voted; well along for the ride :)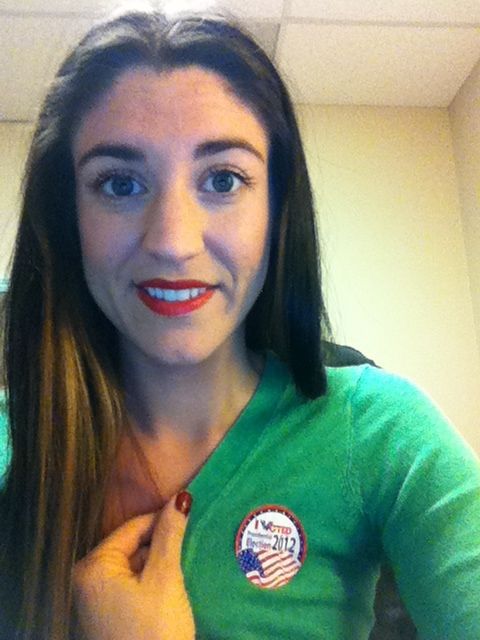 After the election was over I read this post on FB and it spoke everything in my own heart.
"
Of all the elections and politics I have been involved in, I've never been at more peace with not getting what I hoped for at the outcome. I have been fully persuaded that my country doesn't need laws, it needs a revival. It doesn't need a president, it needs a savior. The economy could fall apart, the unborn can continue to be murdered, and the government can try to tell my children what the definition of a holy union is, but as for me and my house we will serve the Lord. When I pass away I will have preached to a generation and raised up a family that hopes and fights for righteousness, not by politics but fasting, prayer, and revival. 4 more years? Bring it on. My heart is alive with HOPE." -
Jamie Dickson
"...Rejoicing in hope, patient in tribulation, continuing steadfastly in prayer..." - Romans 12:12