Welcome to week 26!
This week has been good.
Much more uplifting than last week considering I can hear in my left ear again and the fact that
my cold is nearly gone.
Still stuffy though. I guess it's just the season.
I really do feel like the weeks are flying by in this pregnancy!
This past week Kevin and I signed up for THREE different baby classes, and since we signed up for 3 we received another for free. So technically FOUR classes. ;)
We might be going a little overboard, but we want to be as prepared as we can. We're both nervous about this parenting thing, so I feel good about learning what I can now.
We signed up for:
:: Baby Care ::
:: Infant Safety ::
:: Preparing for Childbirth ::
:: Infant Massage (Free) ::
Right now we're playing the waiting game on some of our nursery items (waiting to get them in the mail). Here's the glider we ended up purchasing. I wanted something more modern, but everything is so pricey. Wow,
BABIES are NOT cheap.
This was the best I could find in the colors I liked for an OK price. We had a generous Target gift card given to us, so we were able to put it towards the glider.
I'll let you know how it is once we receive it. :)
Cloth Diapers:
Yep, we are going for it.
We won't be cloth diapering when he's a newborn, but will be when he grows out of newborn diapers. I know it's going to take more work on my part, but I'm willing and ready to give it a try.
ANY TIPS ON IT? PLEASE SHARE!

Thankfully, I have a friend who told me about a great place to order cloth diapers for a fraction of the cost. If you're interested in knowing more about that, message me and I'll email you info.
This girl: Just had to share precious Bailey pictures. Bailey is a SNUGGLER!
She would snuggle you till you are blue in the face if you let her. I'm not kidding. She l

oves

to snuggle so much, that it can get annoying sometimes. ;P I do think it's sweet though when she snuggles up to my belly. I almost wonder if she knows a baby is in there. She's had 3 litters of her own so she's probably more tuned in to this mother

thing than I am. :)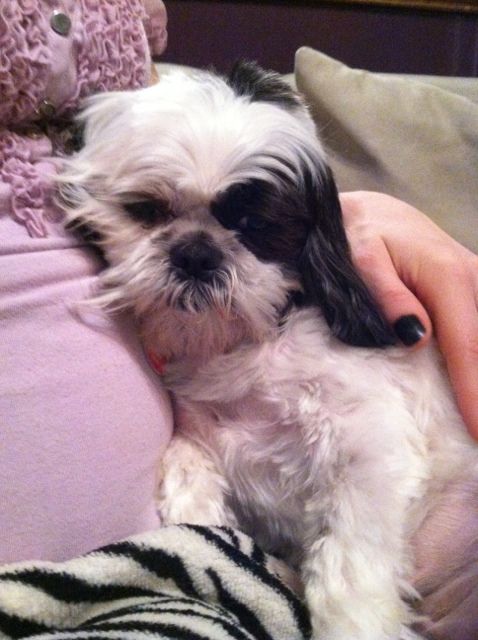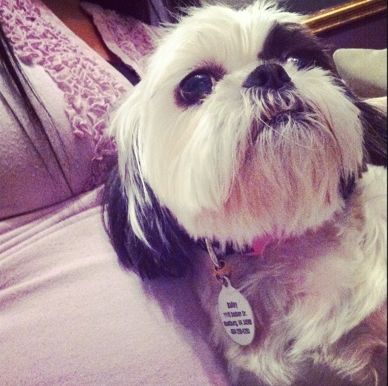 Thanks everyone for your encouragement and following along with us on this new journey.
The support and love means so much.
Still can't believe I'm going to be a mommy. ;)
Cheers to 26 weeks!