34 weeks!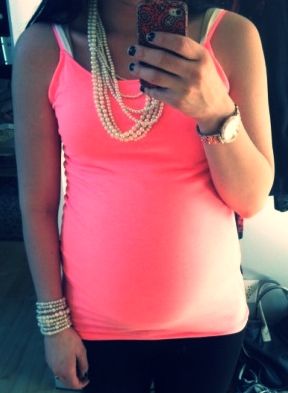 This week took a slight turn for the worse when we found out that Kevin had an infection around one of the incision areas. He got a shot in the butt and was placed on antibiotics. Apart from that though he's been making good progress. Still in a lot of pain, but coming along well. That's a lot of our focus right now. Getting him better before baby. It's been tough, but a really good stretching of my heart to serve him. When you go from never waiting on someone hand and foot to having to do it constantly it can be a real challenge of dying to self. After these fews weeks of it I feel much stronger and more prepared within my heart to wait on a baby hand and foot. So really God has been able to take something tough and work it for good. I'm VERY thankful for it. I've always prayed God would prepare me to be the mommy I'm called to be, and I truly believe this has been part of that preparation.
I love this guy so much. He ALWAYS has a servants heart towards me. I'm thankful I get to be the one to give him that same love in return. *and no, his leg is not chopped off below ;P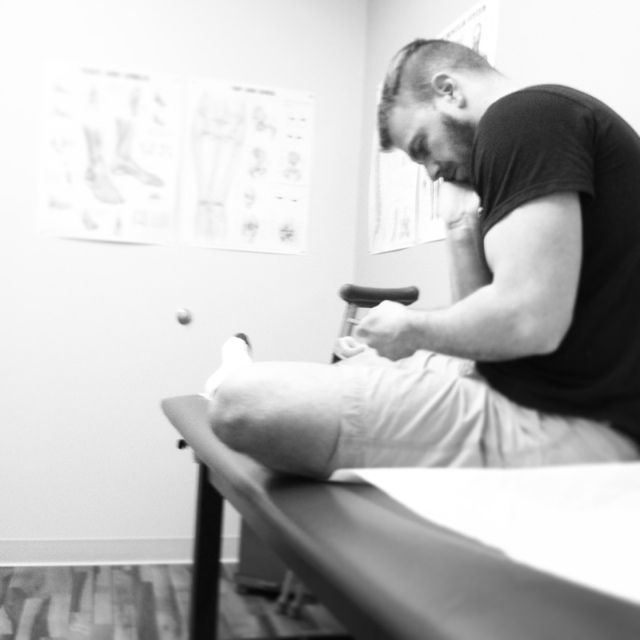 My sweet father-in-law bought it for us. Such a blessing.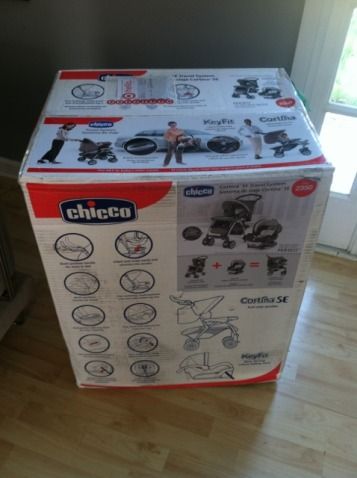 We were super excited to get it put together. :)
Kevin was a trooper with it. Thanks babe!
This here is my pregnant lady nightstand. Embarrassing, but laughable too. You just never know when hunger will strike in the middle of the night. Lately it's been very odd hours for me. ;)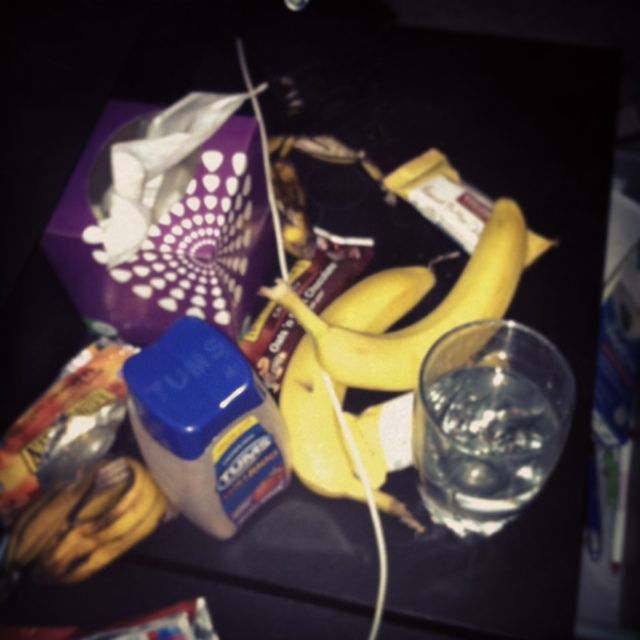 So now that we are heading into the home stretch a lot has been on my mind. Birth plans, hospital bills, items to bring to the hospital, things we still need to buy and do before baby gets here. Yikes! I hope I get it all done, but if not I'm OK with that too. What will happen will happen, right? :)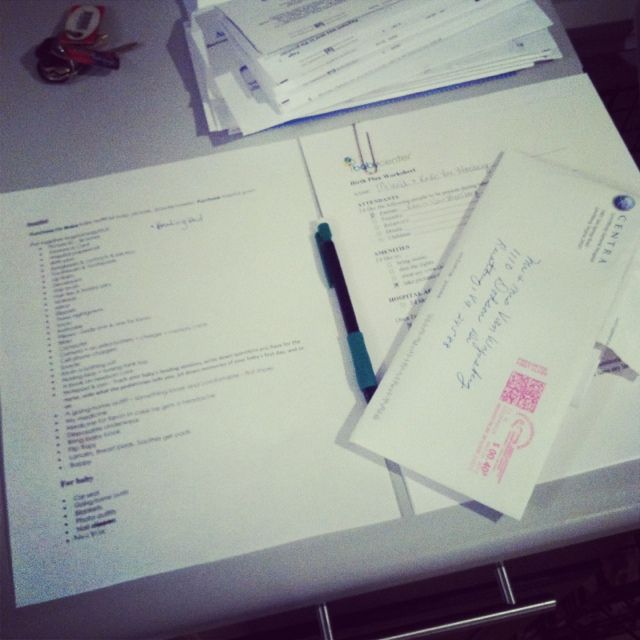 Despite a lot going on I've been encouraged to
keep feeding my faith and not my fears.
I'm part of a group of girls (
Remnant Reading & more
) - where we encourage each other to stay consistent in the Word, etc... Some of us in the group are taking the challenge to read the Bible in one year. You can read more about the group here:
Link1 &

Link2
SO... in order for me to spend time in the Word, I've been having my iPhone read the Word to me out loud and I read along with it. It has seriously been SO GREAT. I've discovered a new way I enjoy reading. It keeps me from getting distracted, helps to keep my eyes open when I'm tired, and teaches me how to read those stinkin weird names, towns, etc that are in the Bible. ;) I'm really loving it. It's been good switching up my reading. If you're in a rut with yours, I highly recommend changing up HOW (& when) you're digesting it. There's nothing wrong with getting creative. :)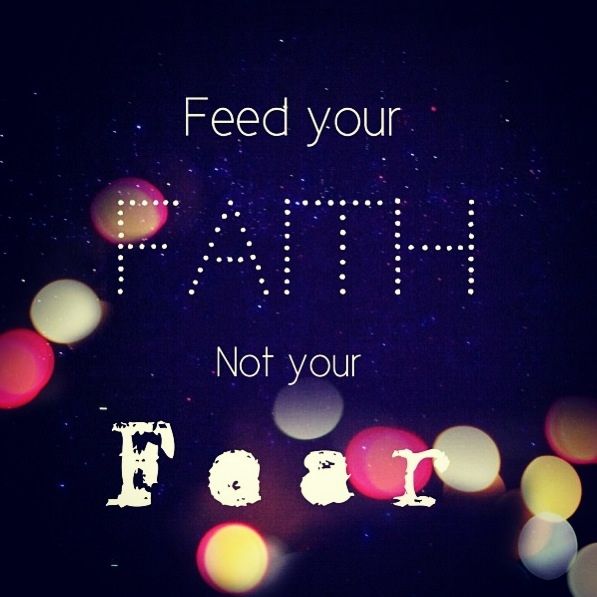 This week was a good mail week.
All in one day I got these baby leggings (1 out of 3 that I won), Birch Box, and my
nursing cover
.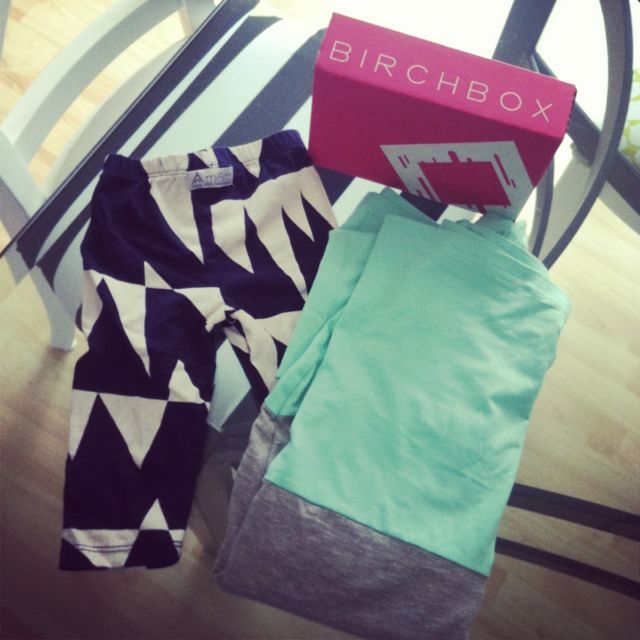 Random belly shot & updates:
Little guy started stretching out my rib area this week.
He's thankfully not kicking my ribs, just stretching it all out. OUCH!
I've definitely gotten more uncomfortable.
NOW I understand why my mom always asked me to tie her shoes when she was pregnant.
He's also begun to kick the bladder area more...that makes me squeal out loud sometimes! It can be quite alarming when you're not expecting it! ;P
I'm super thankful that the "big belly" symptoms of pregnancy don't last 9 months.
THAT would stink.
We also had our Infant Safety class.
It was great! I'm glad we went. We learned how to do baby CPR, what to when an infant is choking, and more. I think this class was more beneficial then our Baby Care class.
In two weeks we'll be taking our birthing class. THAT one makes me nervous.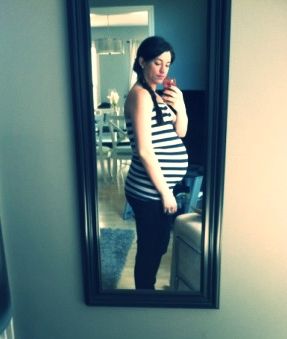 Dear baby,
I love you.
I pray that becoming your mom changes me for the better.
That through you, I would learn to love deeper, care longer, walk stronger, and know the Fathers love greater.
I pray that your father and I would grow more as one as we journey this life with you.
I can't wait to meet you.
To see your eyes, your hands, your feet, your face, and to feel your heart beat.
You've become my heartbeat, and I can't wait for that beat to grow ever stronger by the day.
Love,
Your mommy