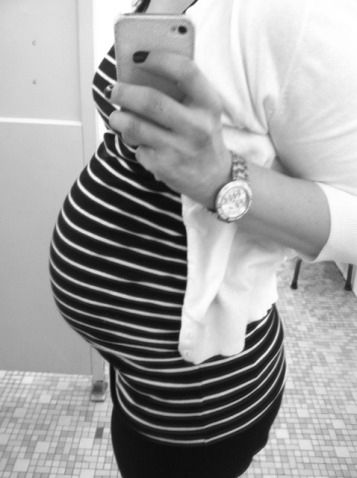 Wow, what a week it

'

s been.
This week

m

y darling Dunk

s (Kevin) had to have
complete ACL reconstruction surgery on his knee.
The recovery ha

s become a little more difficult than we both expected it would be.
It's funny how when one thing goes, everything seems to go.
We've been having challenge after challenge this week (not including the kne

e)

.
BUT despite all that, I KNOW God can use it all for good

and that He is

!
Through all this

,

I feel like He's preparing m

e for motherhood in some strange way.
I may have broken down and cried like a baby a few time this week, BUT I'm already starting to feel stronger and I really believe it's because God is able to

be strong in our weaknesses.
I've had to do a lot of crying out to Him on behalf of myself and my hubby. What an honor that we have; that God desires our prayers and WANTS to help us in a time of

need.
He may not always help in ways we expect, but He is there working ou

t our salvation through all of it.
Thank you Lord for your strength when ours is depleted.
Dunks before surgery

:
Someone's a little out of it. ;)
I HATE seeing him like this though. :(
Glad it went well though.
Recovering after surgery: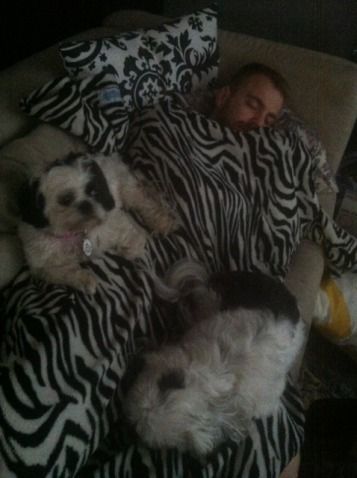 Animals can be so sweet. Leo LOVES Kevin.
He definitely knows something is wrong with Kev, so he is constantly laying on him and
he's actually really careful to not walk on or hit Kevin's knee when laying on him.
It's really sweet.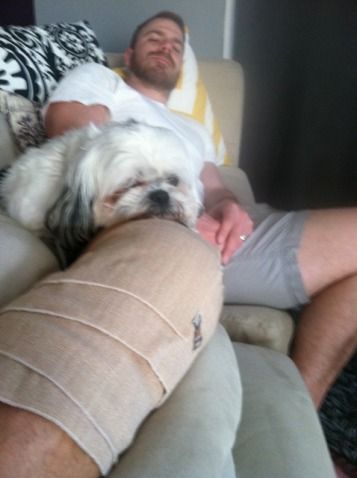 Kev at physical therapy:
LOVE this guy. Praying he gets back to himself soon!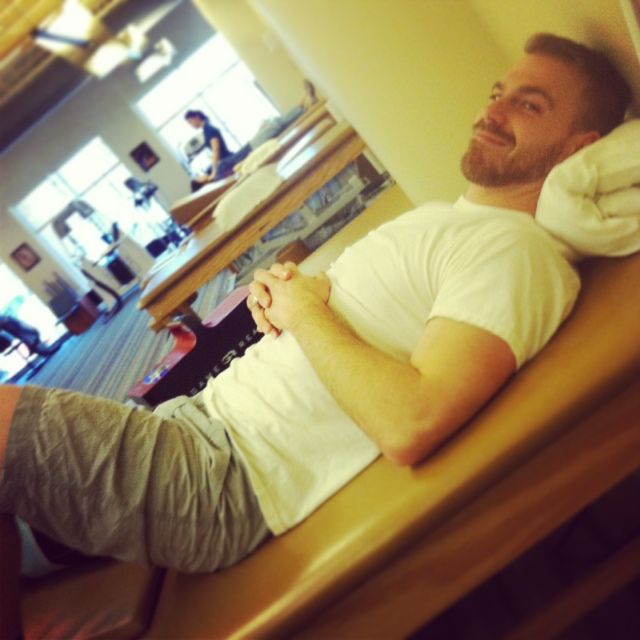 I've been working on recovering my dinning room chairs this week.
Despite all that's going on, I've been determined to recover at least one chair a day.
Goal met! I finished the last one last nigh

t.
Here's a pic of one of them. I'll be posting pictures of the others since I used other fabrics on some of t

he other chairs.
BEFORE & AFTER
PS -

between

5 dinning room chairs

it took a total of 20 coats of paint to

cover them

...so you can imagine how rel

ie

ved I

am to have this project done!
:: Random bump shots of the week ::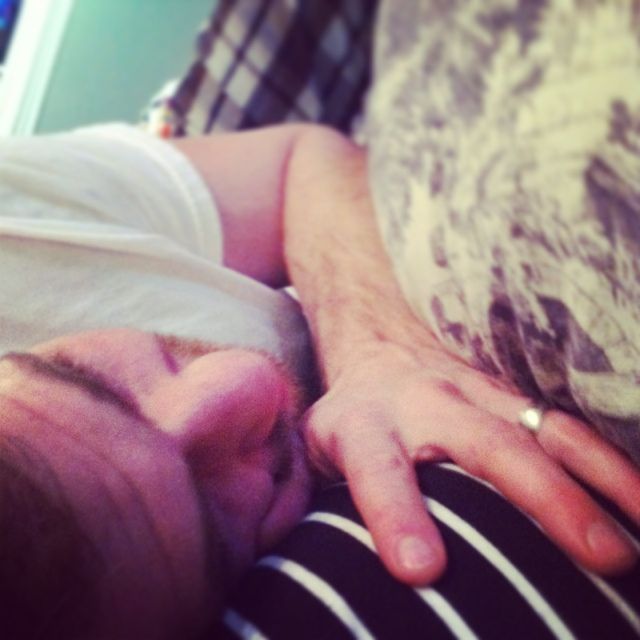 Cheers to 33 weeks! Not too many more to go!