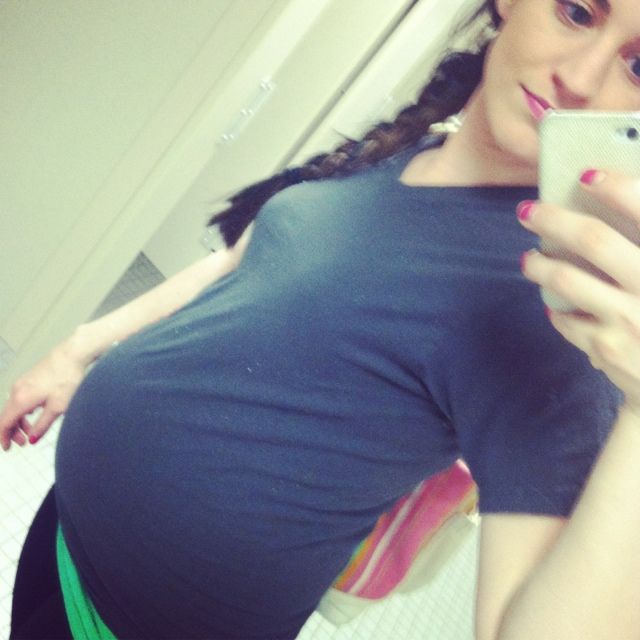 Welcome to 31 Weeks!
Well here we are, 31 weeks strong.
This week has flown by.
So much so that the two pictures above are the only 31 week belly shots I got.
I had a check up this week (starting to have to go every two weeks now)...It went good. Only thing that came as a shocker to me was the fact that I've put on 6 pounds in 3 weeks.
It hasn't been too hard for me to swallow the weight gain, but for some reason this past week it has been bothering me a little bit.
Partially because I worry that I'm eating too unhealthy (it's really important to me that he's getting the nutrition he needs and not just junk), and because it just doesn't feel good to have your thighs enlarging so much so that your pants are getting too snug . ;/ So far I've gained almost 30 pounds since the beginning.
*Don't get me wrong here - I actually LOVE having a pregnant growing belly, it makes me smile. It's just the "other" parts of me that I don't enjoy growing so much ;P
It's really not that big of a deal and Kevin was super encouraging when I was feeling down about it this week. I just need to keep focusing on this little guy growing, how it's such a blessing and that the weight gain is good for his little body! ;)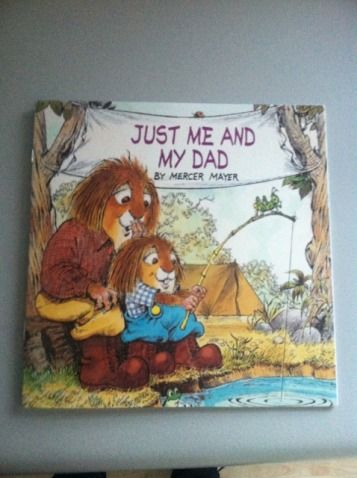 I surprised Kevin with this book. I just had to get it. It's so cute, and I knew Kev would love it.
Kevin LOVES camping and I know he's excited to take our little guy with him someday.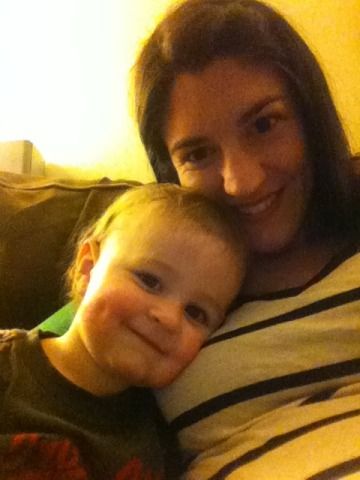 How sweet is it when a child (who doesn't know you well) comes an snuggles you? Um, SO sweet.
This is Mason and he was very content and snuggly by my side the other night.
It was so cute. I like to think he was sensing my "motherly instincts" kicking in. ;)
I can't wait to snuggle my little boy. What a blessing children are.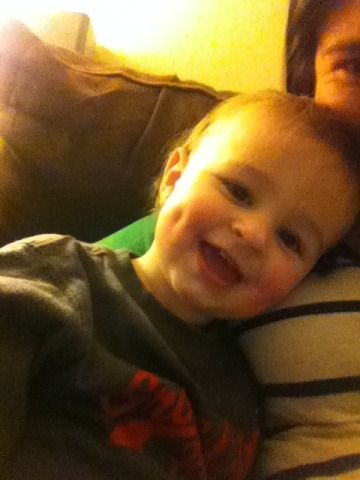 I've been working on redoing my dinning room chairs (taking forever).
I was finally able to pick out some new fabric for them over the weekend.
Here's a snapshot of what I picked.
My goal has been to get them done by the end of April. So far I'm on track. :)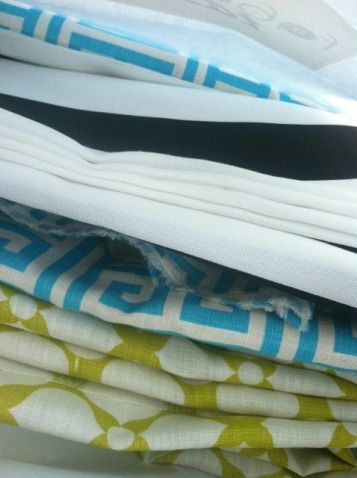 I also worked on making some bow ties for my little guy.
They turned out great! I just need to finish them off by sewing on some snaps.
They will be interchangeable bow ties for the onesies.
Also, I've been working on opening an Etsy to sell onesies, bow ties, and more. I actually have a number of things already made for it. Finding time to post it all and getting it up and running is slow coming though. I'm hoping to squeeze that in soon. We'll see though, it might have to wait till May or after baby gets here.
Either way I'm excited, and I hope it's a success. :)
Here's a peak at some onesies & bow ties I plan on adding to the shop
.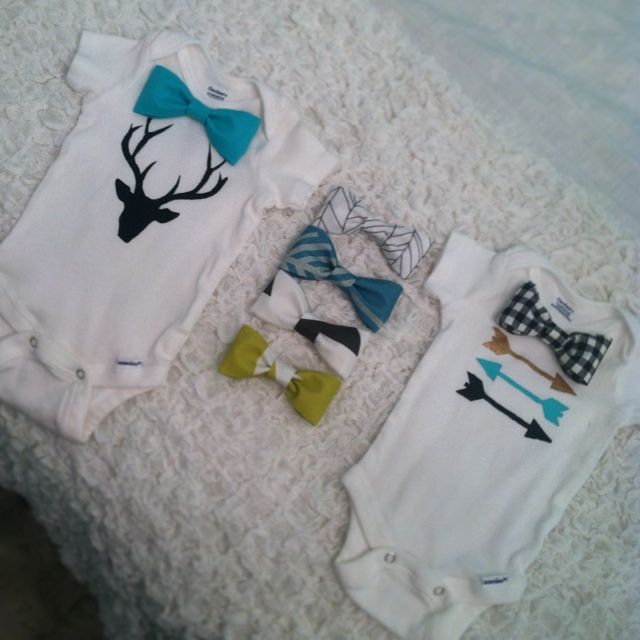 I offered to make the banner for my Michigan baby shower coming up soon (I was happy to do it!).
Here's what I came up with. :)
(The colors are more vibrant in person)