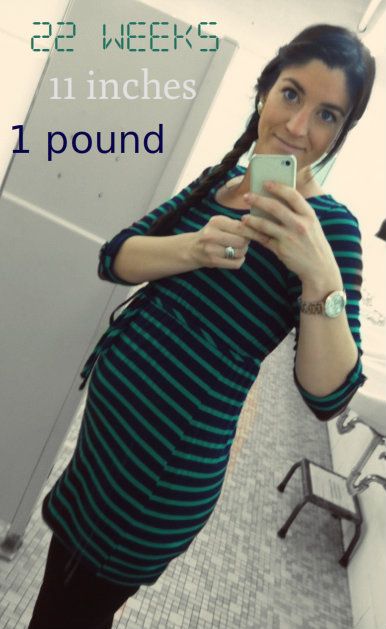 Welcome to 22 weeks baby!
Wow! another week down, but still many to go.
Although I feel like I still have awhile till meeting our boy, I have moments where I feel overwhelmed by everything I need to buy and do before he gets here. Those moments feel like it's just not enough time!
This week I've been having a lot of sharp pains in my stomach muscles.
I definitely feel like I have grown this week.
Kevin's wish is coming true. Even tonight, he (all giddy like) said my belly has gotten significantly bigger in the past two weeks. He said he's always wanted/pictured his wife with a big ol pregnant belly. Thanks hun! ;P
It's still mind blowing to me that a baby is in my stomach.
Where in the world does everything else move to? ;)
::::::::: Nursery Update :::::::::
The crib and mattress came in the mail yesterday.
We haven't put it together yet.
We might be painting the nursery this weekend, which is super exciting to me.
Once it gets painted I feel like I can then start officially decorating the room.
:: Mobile ::
Today I purchased this cute mobile off Etsy.
Since our theme is partly "Where the Wild Things Are" - I thought it would be perfect.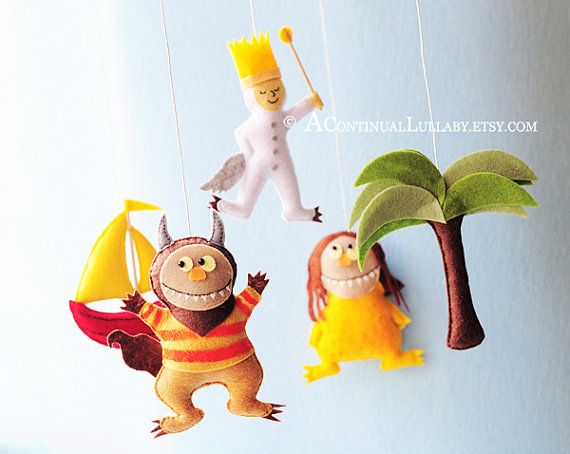 I'm also debating on buying this light from Pottery Barn.
I'm looking for something rustic, and this is the only semi-decent priced pendant I can
find online (that I like). I'm hoping to shop around at some local shops to see what I can find for cheaper.
But if nothing else, then I think this will do. :)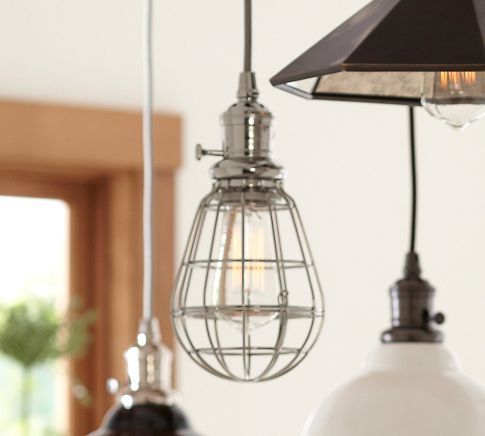 Purchased this awesome Toy Box from
Regeneration
.
It's a repurposed cargo box from a machine company.
Love it!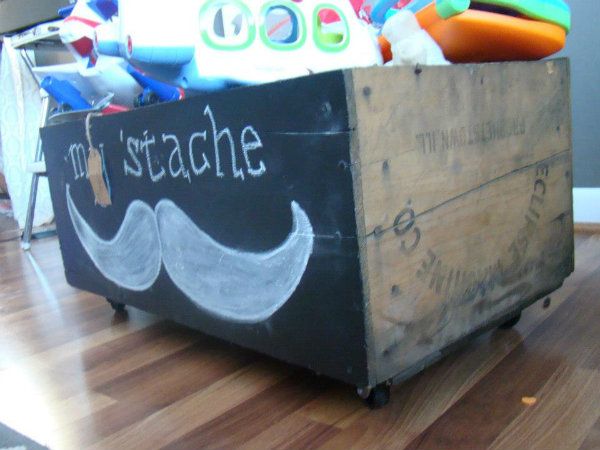 In other news, I've been reading Baby Wise.
Great book so far! Now if only I had more time to read all the other books I have pertaining to baby!
That's OK, even though I may sound anxious, I know God has it all in control.
I'm trying to not fast forward too quickly. I want to enjoy these moments, because I know our boy will be here before we know it. :)