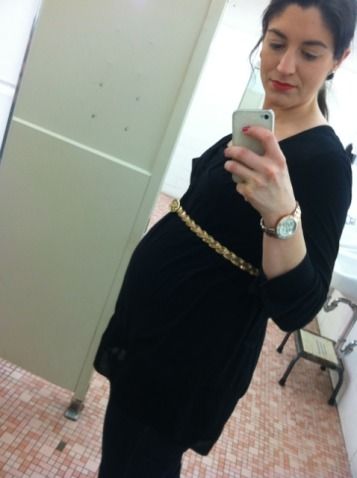 Welcome to 30 weeks!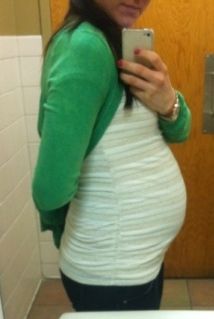 Wow, am I so thankful to have made it thus far in my pregnancy.
I was anxious to get to 30 weeks. Something about it just felt like a big milestone.
I'd have to say the two themes of this week have been: TIREDNESS & FORGETFULNESS.
Oh man, those two things kicked into high gear. The two mixed together make a person do and say some interesting things. ;)
We bought our little guy his first books.
Can't wait to read them to him.
I love soaking up all the time I can get with this guy.
He's been so great through this pregnancy.
He's handled my melts with care, and he's beyond excited to meet our baby.
I
love
the affection he already shows towards his son.
It's precious.
I also began working on some hospital outfits for my little guy. More pictures to come.
:: Random Belly Shots of the Week ::