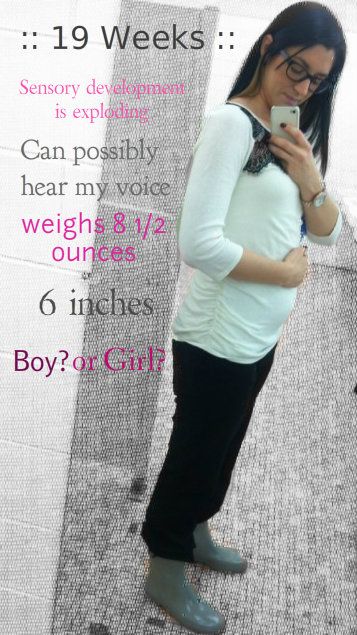 Welcome to 19 Weeks baby!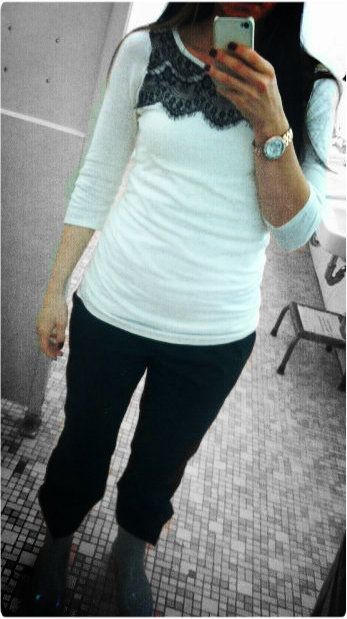 I'd have to say the biggest baby thing this week
would be feeling baby V kick and punch!

I had been feeling a little something lately, but wasn't sure. This week it's become too
consistent for it not to be. I began feeling it a lot stronger this week!
I have no doubt that it's the baby.
The other night when I told Kevin that I was pretty positive I was feeling the baby,
he ran over and started talking to baby V (pic below).
Precious.
He likes to do that, and I'm glad he does. :)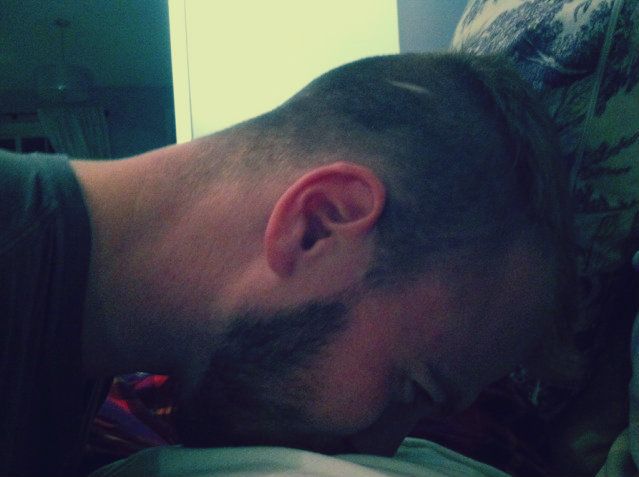 This week has been filled with anticipation as we wait anxiously to find out what baby V is.
It's almost here!
:: What we've been up to this week ::
My brother is in town so we've been having a lot of fun getting to spend quality time with him.
We took a trip to Charlotte North Carolina to visit some of Kevin's family.
While we were there we attended
Elevation church
.
It was a great message! One I hope to act on in this new year.
Here's the sermon if you're interested...I highly recommend it, totally worth your time.
:: Labels and Lids (by Larry Brey) ::
We didn't do much on New Year Eve.
Just sat at home with Kevin & my brother.
Not as exciting as last years New Years...
kissing in Time Square
. ;)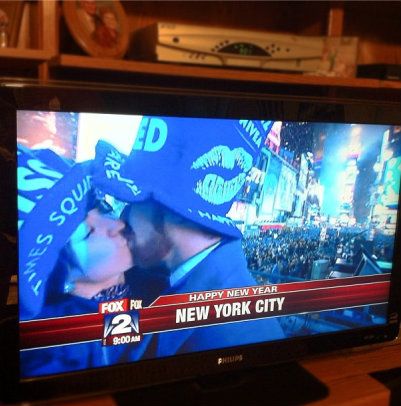 This years kiss may not have been as exciting, but still just as special. :)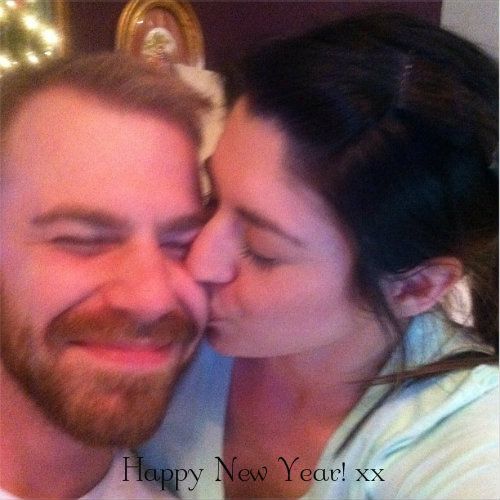 We're looking forward to the changes coming in 2013.
Praying it's a great year in the Lord.