...simple project.
A friend from work recently asked if I would make her bridesmaids earrings for her, and course I said yes! She wanted something simple but classy, and didn't want to pay a lot of money for them.
Sometimes when I make a piece of jewelry for people I like to meet them at Michael's and get there opinion on the beads of stuff I'm picking out. There opinion matters to me, and it helps me to get to know what they really like and don't like.
These particular earrings are for a fall wedding, and are suppose to match brown bridesmaid dresses. The pictures I took aren't very good, but you get the idea.

Here's the one main tool I use when making earrings.
Here are all the pieces that go into making each pair.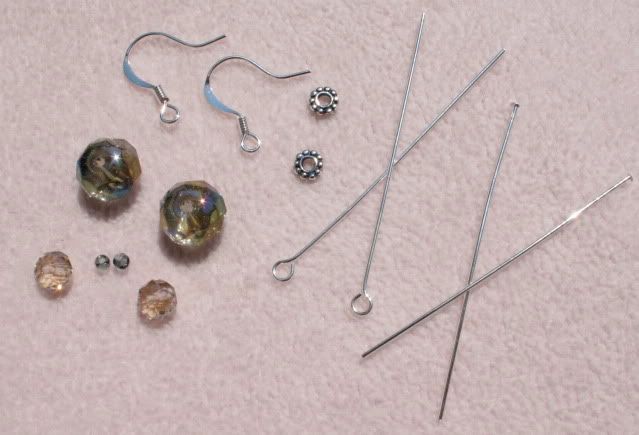 Half-way complete.
I made eight pairs of these. :)
I'll have to try and get a picture of them on someone at the wedding.