...share what God is teaching you at this time.
Mine: To be CONSTANT in the

WORD

!
Matthew 4:4 -

Man cannot live by bread alone.

He must feed off every Word

that proceeds the mouth of God.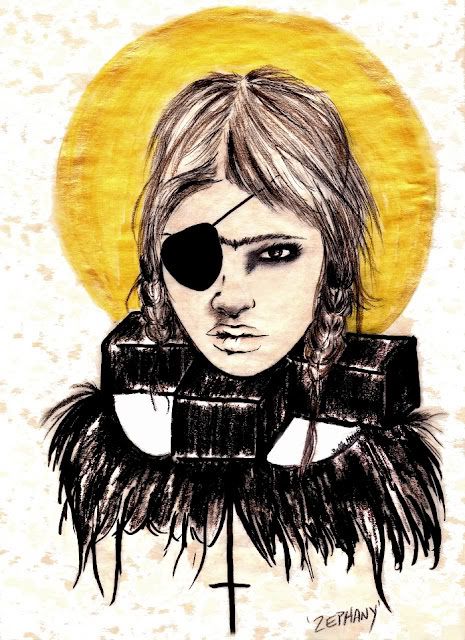 Zephany, Pilgrimage Collection
I found this picture online when searching the word pilgrimage.
I love it.
To me this painting symbolizes,
wounds, faith, grace, strength, beauty, and war all in one.
As Christians, that's a lot of what we represent.
We're on a continuous pilgrimage.
Although our path is narrow, our hope is wide.
Often times I get discouraged, trying to figure out what carrying my cross actually looks like daily, but then again I'm reminded, I don't have to take the lead on that, Christ in me has already gone before me.
I just need to simply follow.
He is the author and perfecter of our faith.
Hebrews 12:2
Keep pressing.
He is the perfect leader.
The perfect guide.
The perfect companion.
The perfect role-model.
The perfect inspiration.
The perfect peace.
The perfect faith.
The perfect hope.
The perfect truth.
The perfect friend.
The perfect helper.
The perfect strength.
The perfect anchor.
Simply, perfect.