Kevin & I spotted this beauty [chair] at a friends yard sale,
but to our dismay someone had already snagged it up.
:: but :: Little did we know it would find it's way to us!
Once my friend got the chair home, she decided that she didn't want it.
She knew we had been eying it so she sold it to us for $8!
Thank you Amanda [for originally selling the chair] and Nicole [for deciding to sell to us].
:: This has been my biggest reupholstering project yet ::
I love how it turned out and how well the pattern and colors go in this nook area.
.items for project.
::
White furniture paint
[arms & legs; 3 coats]
::
Reupholstering fabric; Jo-Ann's
[2 1/2 yards]
::
Decorative nails; Jo-Ann's
[each one individually placed]
::
Scissors
::
Hammer
::
Staple gun


:: Before ::
She was pretty even before I touched her.
[yes, I am strangely referring to the chair as a she]
:: After ::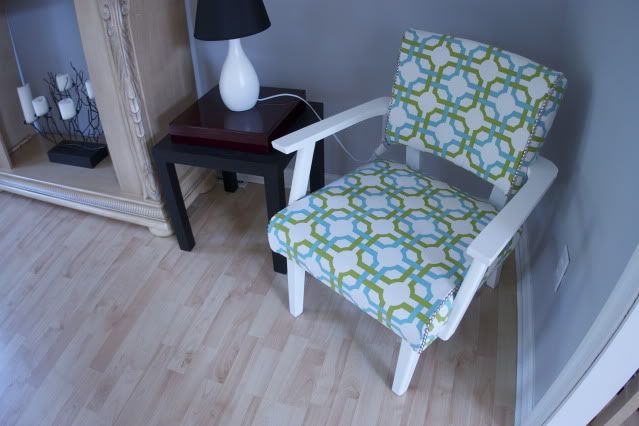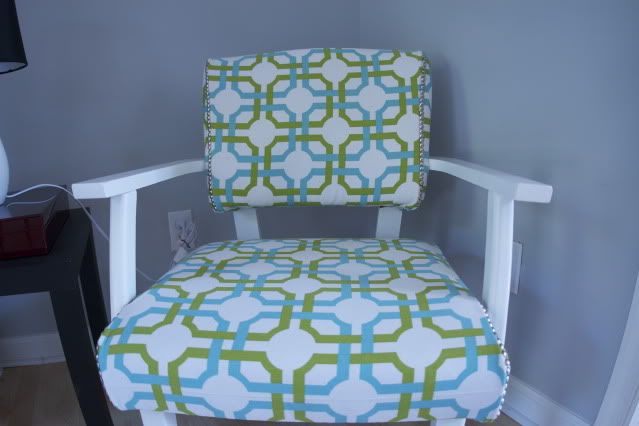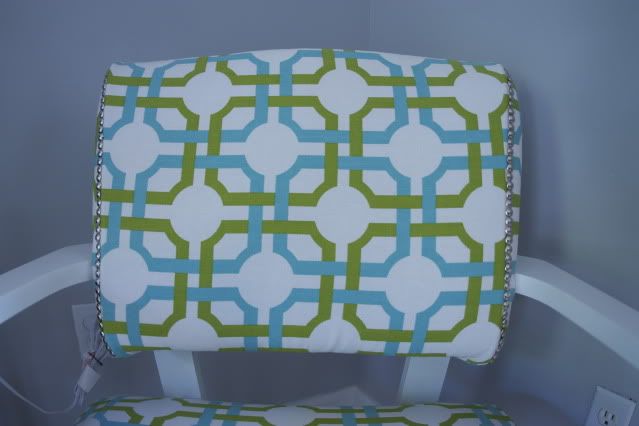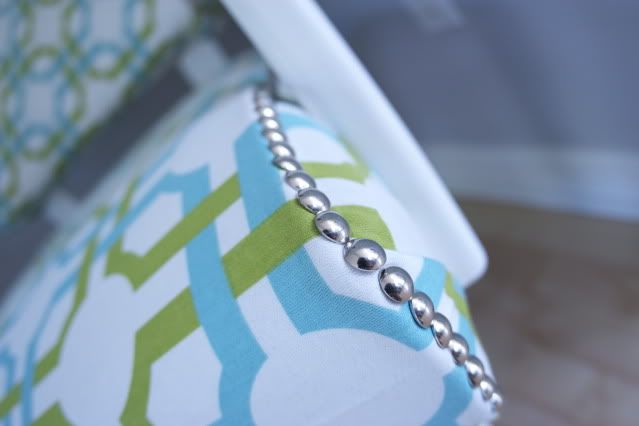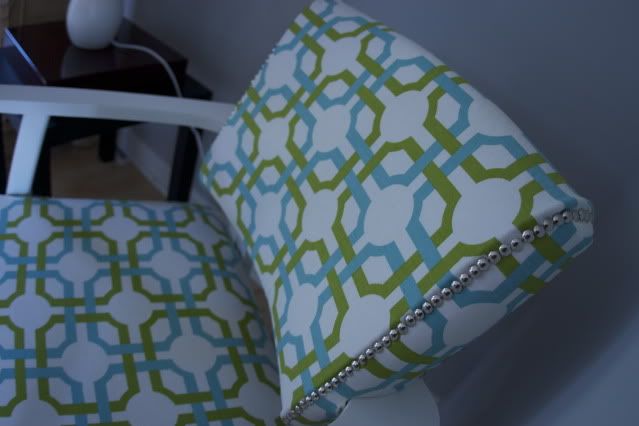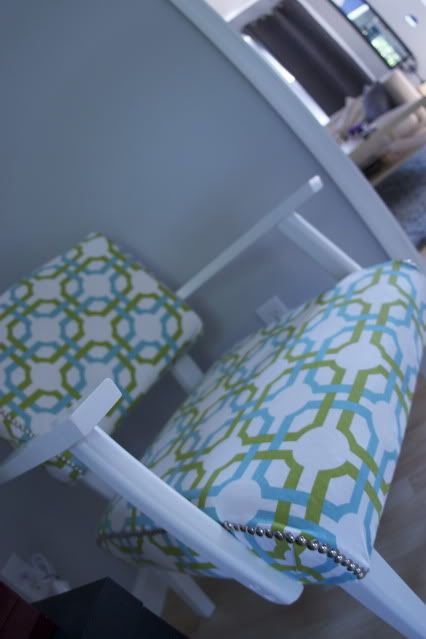 Not bad for a first try, eh?